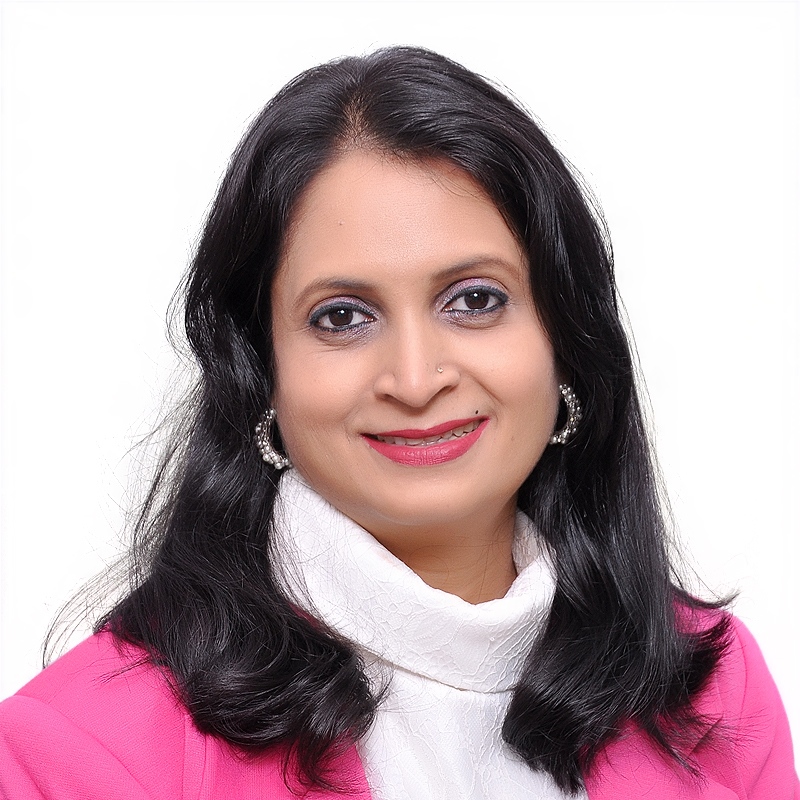 Ms. Bhangle
Computer Teacher
On the other side of a storm is the strength that comes from having navigated through it. Raise your sail and begin. – Gregory S. Williams
From Classroom to Computer Screen
Technology is something I have been passionate about for as long as I can remember, so it wasn't a difficult decision to study MCM (Masters in Computer Management). For me, the most attractive aspect of technology is problem solving. Problem solving is a challenge I have always loved – from completing puzzles at home to programming at university.
I am a huge fan of computers; my computer is a vital part of my work. I believe computer literacy is as important for our children to acquire as any other "basic skill".I have taken up teaching after a long innings in the IT industry, primarily because it is one of the most gratifying professions. As a technology teacher, you give each generation of students the edge they need to compete in an increasingly technological world, who will soon be developing future technology for the next generation of students.
Computer and its related technology have completely revolutionized our lives.
In the present scenario, technology has become the new essential and a must have in an education world. Online classes are the new norm. Web meetings are the new hashtags ruling our lives.
To ensure that there is no 'teaching lockdown', online classroom teaching required a lot of forethought. After initial hiccups, we have begun to eventually sail smooth in the sea of what is called "Virtual Learning", adjusting our sails every day.
Amidst the worldwide pandemic of COVID 19, our school rose up to the challenge and swung to action. Children, teachers and parents had to adapt to new types of teaching and learning to ensure continuity and to avoid the detrimental effects if left unaddressed.
We started online teaching classes from Pre-primary to Grade X.
We are working on the Microsoft Teams platform as a learning management system for our students. Faculty members had to be trained, and I'm very happy thatour teachers adapted to it, in fact, improvised on a lot of initiatives that we had undertaken.The most exciting and exhilarating bit of the whole plan was … everybody was working from home!! We came together but stayed apart physically.
For me personally it has been a jigsaw puzzle time and a roller coaster ride but I feel fresh and renewed as if I have ventured into the unknown territories but found and paved the right path.
We at TAS were able to face the challenge and moved ahead with confidence, to create a success story for years to remember. The Academy School stands tall and proud.
Virtual new normal is the future.It also has the potential to revolutionize knowledge transfer beyond our imagination.Virtual New Normal is driven by a mouse click away, we need to embrace and nurture it and make it a habit and culture of learning in our entire educational set up.
Thank you,
Mrs. Bhangle
Computer teacher
The Academy School, Pune.