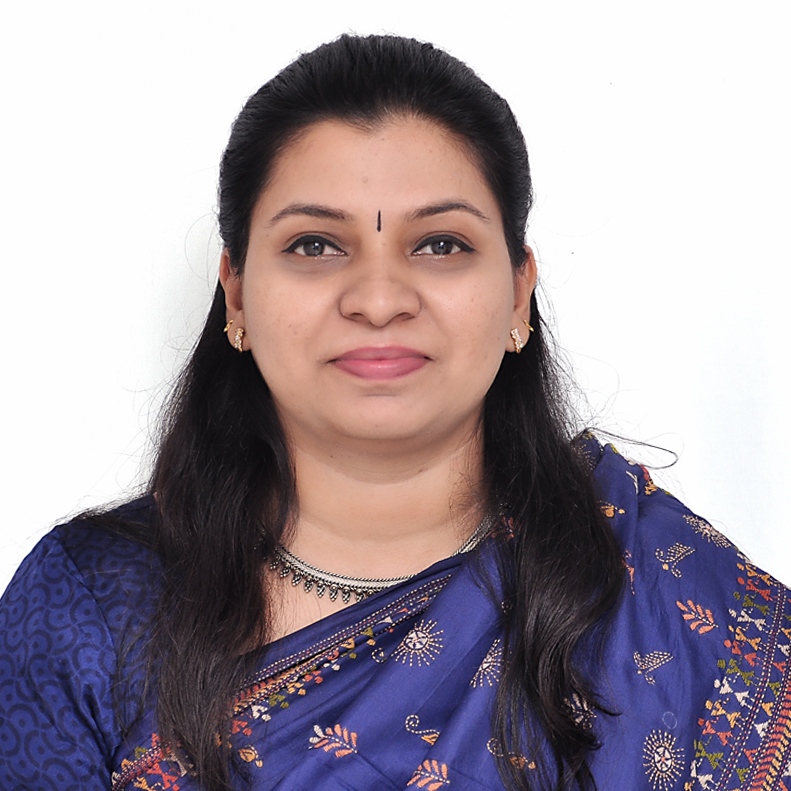 Ms. Nair
BCA, PGDMTT, B.ED
"Happy At School", I was as a child and continue to be so, even as a teacher, a guide or a mother away from home and what not! My favourite teacher gave me the best gift of my life- Believing in Me! Therefore, I pass on that gift to my children.
Today, when I reflect upon my plunge into teaching, I am thankful that I took the advice of my wise parents. From being a kindergarten teacher to a middle school teacher, I have had a joyous experience. To watch the young ones grow, to be touched by their innocence, their sense of wonder, dispel their anxieties and disappointments. From singing rhymes on stars to showing them videos on galaxies, from breath-in and breath-out exercises to studying the respiratory system, I have also grown and relived my childhood with them. When the first graders demanded more of actions, the second and third graders looked for logic and reasoning.
It's been a great joy being with children, talking to them, answering their questions- sometimes elaborate and at times getting actually stuck!
The regular training sessions on learning new methodologies of subject teaching, sharing concerns and difficulties with seniors and colleagues and sorting them and learning from one another, has enabled me to refine my teaching skills. Working in and for a child centric environment, I have learnt how to observe the mannerisms of each child minutely and transform the perceived observations for the betterment of the child.
To sum up, the ingredients required for a positive classroom environment are passion, flexibility, creativity, patience with a lot of sense of humour. To enable purposeful learning, my constant endeavour is self learning. I believe when you deeply love what you do, you can do almost everything.