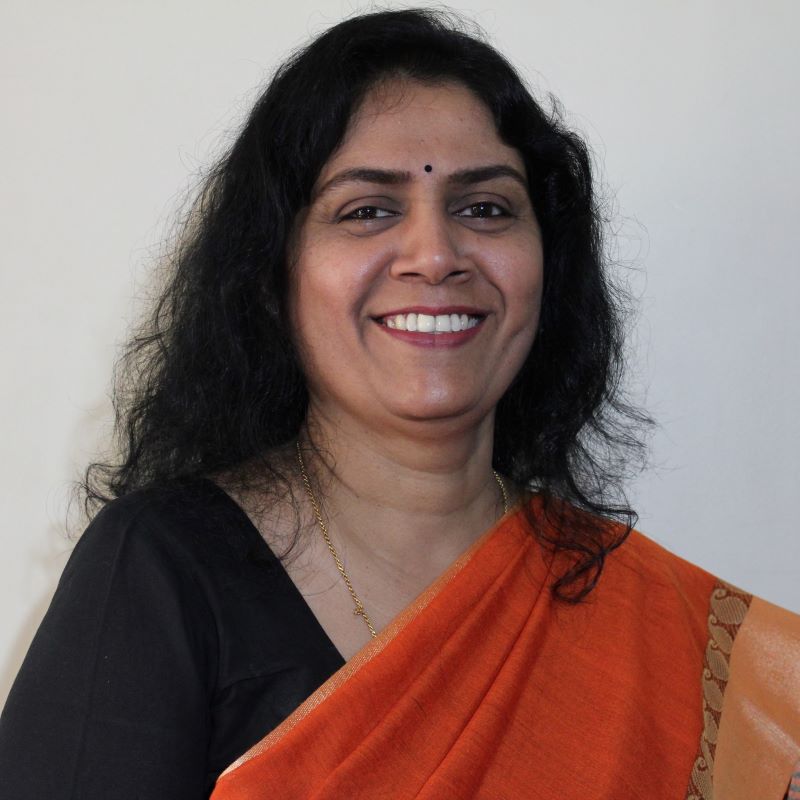 Ms. Ramachandran
Senior Coordinator
Hello everyone,
I am Mrs.  Ramachandran, the senior coordinator at TAS. I hold a graduate degree in Computers and a Master's degree in English. It's rightly said that some people change your life forever.
Teachers leave a lasting impression on their students. I owe where I am today to my teachers. My journey towards teaching started in my school days. My mathematics grades took a nose dive in the 10 th grade, that is till I met my mentor and guide in the form of my mother's friend. A teacher par excellence herself, she is the embodiment of the different skills a teacher should possess – the capacity to tap into a student's potential, to aid them to engage in divergent thinking and to encourage every child to have confidence in their ability to find solutions. She showed me how a teacher can transform the dislike/fear/inhibitions regarding a subject into a lifelong passion. When I began my teaching career in Mumbai, I was fortunate enough to know and interact with experienced seniors and peers who helped me hone my skills and truly imbibe the meaning of being a teacher – a safe haven for children. Nothing brings me greater joy and a sense of satisfaction than seeing my children achieve their personal dreams/aspirations while working towards becoming citizens who contribute towards the betterment of society.
When I relocated to Pune, I started off as a teacher of mathematics in a reputed ICSE school. I have been a part of TAS since its inception in 2015 and have witnessed the exponential growth of our school ever since. TAS has facilitated my personal growth by providing me with an opportunity to carry out the duties of a senior Co-ordinator in addition to being a mathematics teacher. These last few years that I have been associated
with TAS has been a learning adventure for me. In my time here, I have been presented with opportunities to display and better my leadership and organizational skills. The inner workings of a school and the administrative duties – I have witnessed and learnt from the best, first-hand. I have been inspired and challenged to move past my comfort zone and expand my horizons.
One of the earliest lessons given to us is that every good and kind act we have ever received should be passed along. I have been the recipient of numerous such acts from the various people I have crossed paths with during my tenure as a teacher. I truly believe that it is now my turn to pass this good deed along and I hope to accomplish this by being the wind beneath my teachers' wings, inspiring them to go beyond their limitations and grow.