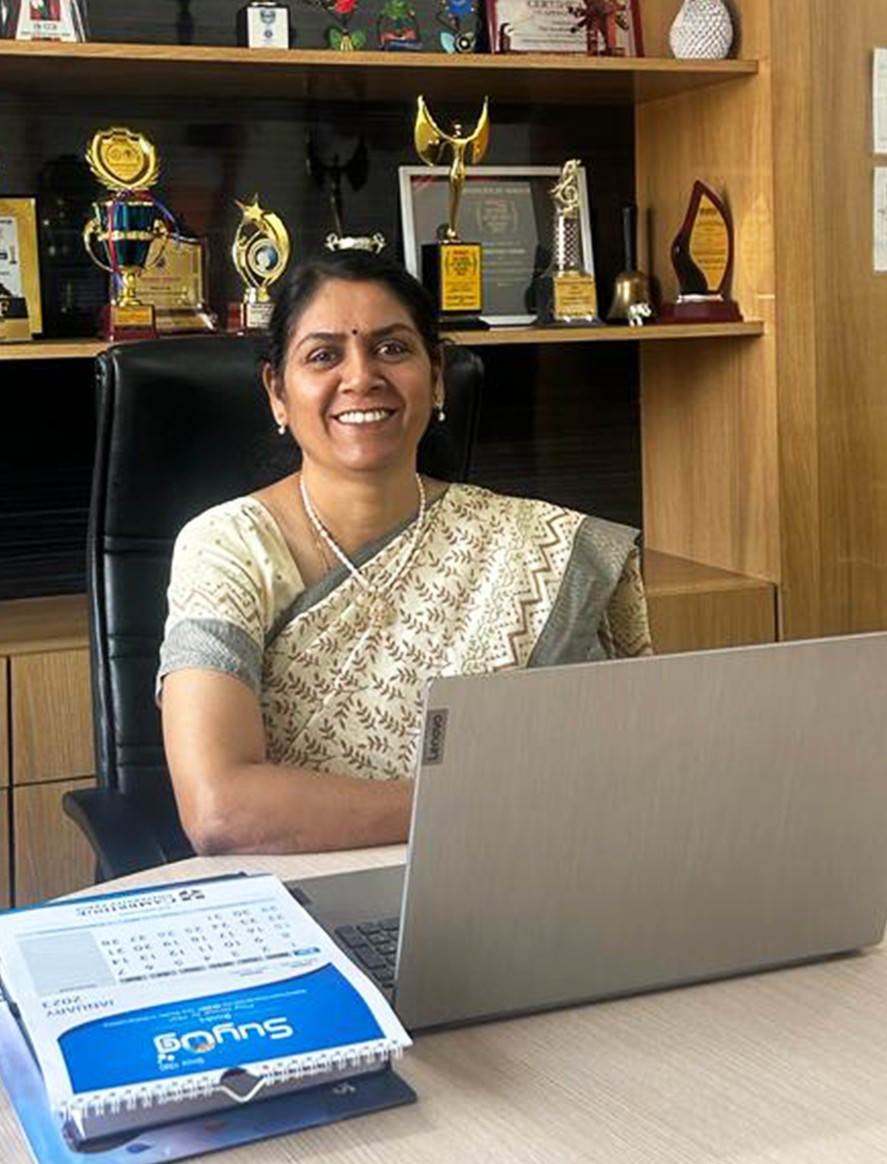 Ms. Indira Ramachandran
Principal At TAS, Pune
From The Principal's Desk
"Progress is impossible without change."
New situations demand new strategies and the will to implement them. We are grateful to our parent community who has been with us every step of the way. As TAS consistently recalibrates itself, hand-in-hand we shall manifest our shared vision into fruition.
TAS has been synonymous with Academic Excellence, Co-curricular and Extra-curricular activities. We shall strive to not lose sight of this vision and breathe a new lease of life into these even as we take on new pursuits. As we usher in a new era of education by successfully and effectively incorporating our very first Student-Led Conference (SLC), Project-Based Learning, STEM sessions, the Independent Country, Independent Me (ICIM) Project and Book Publishing – we reiterate to our learners that the world truly is their oyster.
At TAS, we share the collective vision – 'To learn is to synthesise divergent ideas and data.' Compliance and conformity, the twin pillars of the erstwhile education system are now relics. The world today has shrunk – a dynamic nexus that demands we creatively tackle its challenges. This in turn has led to the pertinence of the four 'Skills for Today' i.e. Creativity, Critical Thinking, Communication and Collaboration. These are the values that are at the core of TAS' curriculum mapping and strategic planning, thereby holding our educational edifice together.
We stand steadfast in our commitment to nurturing a growth mindset and transformational thinking in our learners. Being mindful, empathetic, collaborative, lateral thinkers and life-long learners are woven into the very fabric of being a TASian because we truly believe that the empires of the future are the empires of the mind.