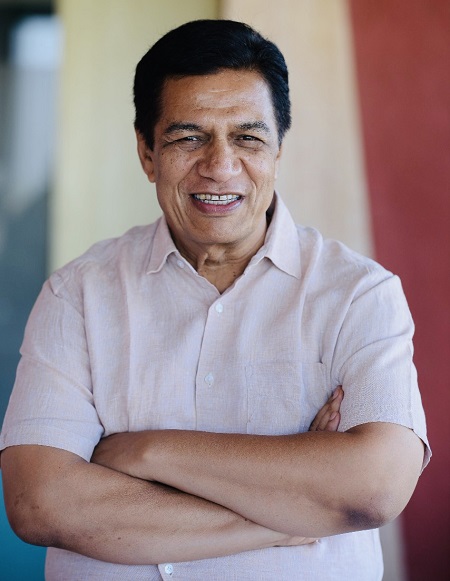 Dr. Sudhir Tambe
Founder, TAS
TAS stands tall with a legacy of 35 years as an educational group. This is a result of a promising dream and great vision. The school is a beacon reflective of its vision of seeing every child as a responsible, confident, and valued citizen of the world. Our quest to provide enriching and holistic development is reflected through our qualitative programmes.
In this endeavor, we arouse curiosity amongst our students and unlock their hidden talents by educating, enlightening, and empowering them. We realize that education needs to attune to the ever-changing world affairs. The world is moving at a fast pace and we must prepare our students to face the challenges that lie ahead. Therefore, at TAS, we engage our students not only through a well-designed curriculum, but also with a mental, physical, and emotional programme.
TAS strives to design an impeccable future for every student by making learning fun and enriching. 
Dr. Maithili Tambe
CEO, TAS
My belief that a happy child is a successful one led me to my position as CEO of TAS. We aim to provide exceptional care to children while fostering each child's intellectual and moral development. My vision/mission is to develop well rounded, confident, and responsible individuals who aspire to achieve their full potential.
TAS is an institution where all stakeholders, from students and staff to the management, are equally invested in the decision-making process. The safe, happy, welcoming, and supportive learning environment promotes a lifelong love for learning. We equip our young people with the skills and mindset to thrive and take on the world.