World's Best 'Finland Education' System
TAS welcomes the World's Best 'Finland Education' System for the first time ever in Pune, Maharashtra. The collaboration with the Finland Education System has encouraged us to bring the world's best teaching and learning possibilities within the reach of our students. Cheers to the new journey ahead!
Education is the spine of every nation! The better the education, the better the nation! - Ernest Agyemang Yeboah
About TAS
Best School in Pune
TAS is one of the Best School in Hinjewadi that provides the perfect balance of classroom education and education from around the world unlike any other International Schools in Pune. As one of the best lCSE School in Pune, TAS strives to create an environment conducive to positively impact kids and ensure their holistic and all-round development. Respect, acceptance and affirmative action – define our approach to the development of interpersonal skills in the students.
Academic excellence, problem-solving skills, character-development and social skills are all a part of TAS' well-designed ICSE curriculum (The Indian Certificate of Secondary Education) which not only offers quality education but also encourages students to be responsible individuals with a high emotional as well as intelligence quotient.
While there are many International Schools in Pune India, choosing TAS for your child will not only alter traditional boundaries but also equip them with modern skills to step into the future with capability and confidence. In a nutshell, as the top ICSE School, TAS will take your child beyond just four-wall-classrooms with its 'Finland Education' Pedagogy and transform him/her into a well-meaning and responsible citizen of the country.
To learn about the admission procedure at TAS, the top International Schools in Hinjewadi visit us or reach out via email.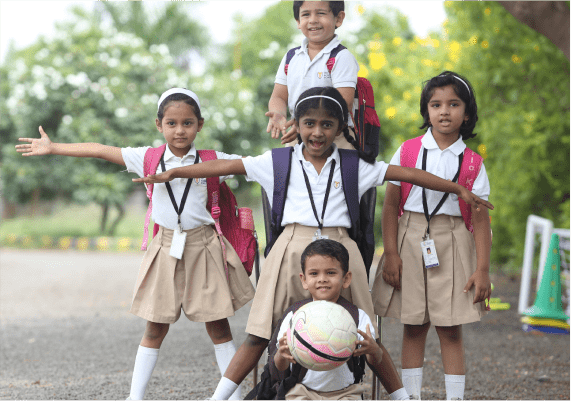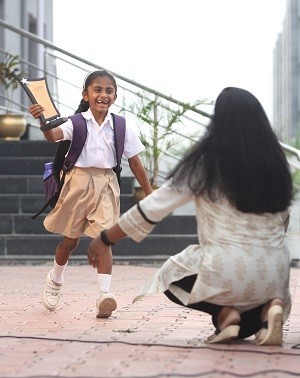 Your child is the world's future.
As the highly-affiliated ICSE School we envision your child as a responsible, confident and valued citizen of the world.
TAS as the finest ICSE School bestows a world-class environment to grow and excel – an alma matter that nourishes and instill a sense of pride and belonging. Moreover, enrich our students with our core values.
Khalil Gibran says- "The teacher who is indeed wise does not bid you enter the house of his
wisdom but rather leads you to the threshold of your mind."
From the Principal's Desk
Over the years, as I worked with learners in the capacity of their friend, philosopher, and guide, the thought that remained central to all initiatives was keeping transactions in class and beyond as relevant, consequential, and inspirational. The essentiality of mindfulness- in planning and execution levels is the critical point. The learners imbibe whole-heartedly the knowledge that we impart, skills that we help nurture, and the empathy, discipline, honesty, and integrity that we promote in their true spirit and virtue. The culture of progressive growth mindsets is the way forward, and who better would know this than us who live in a world that is so unlike the one we grew up in. At TAS, we strive to stay in sync with the ever-changing demands of the fast-paced ecosystem of learners, facilitators, and their environment. We stand committed to optimizing the use of available resources, especially the plethora of digitalized learning platforms that support the diverse learning needs of all students as they traverse through their academic journey.
Colin Powell once said- "If you will achieve excellence in big things, you develop the habit in little matters. Excellence is not an exception, it is a prevailing attitude." At TAS, we celebrate this attitude as we strive together for a just society with the shared understanding that our behaviors impact our community. We understand the need to sensitize our learners to a futuristic approach in this age of globalization, diversity, and inter-dependence, where collaboration is the key to transformative thinking. As educators, I firmly stand by the philosophy that our role is incomplete if we do not infuse optimism, ingenuity, and a sense of responsibility in our community. The conscientious pursuit of excellence implores us to accelerate our purposeful impact globally through respect for diversity, accountability for actions, and integrity in all our dealings with our community. Amidst all of this, we take pride in maintaining the motto #HappyAtSchool and rejoice in the moments of lingering smiles and unstoppable giggles of our learners.
The path forward seems arduous, but together we look forward to a dream- a collective vision of transformation and sustenance with undeterred commitment and passion. The unwavering support of our dependable community of parents and the unstinted cooperation of the management are crucial to our ventures as we work zealously towards our goals and aspirations. Together we strive to build an invincible force of committed young minds who shall accelerate not just the process of creating knowledge but also ensure that its application helps tackle the problems that humanity faces today, with a fair understanding of civic responsibility, access, and inclusion.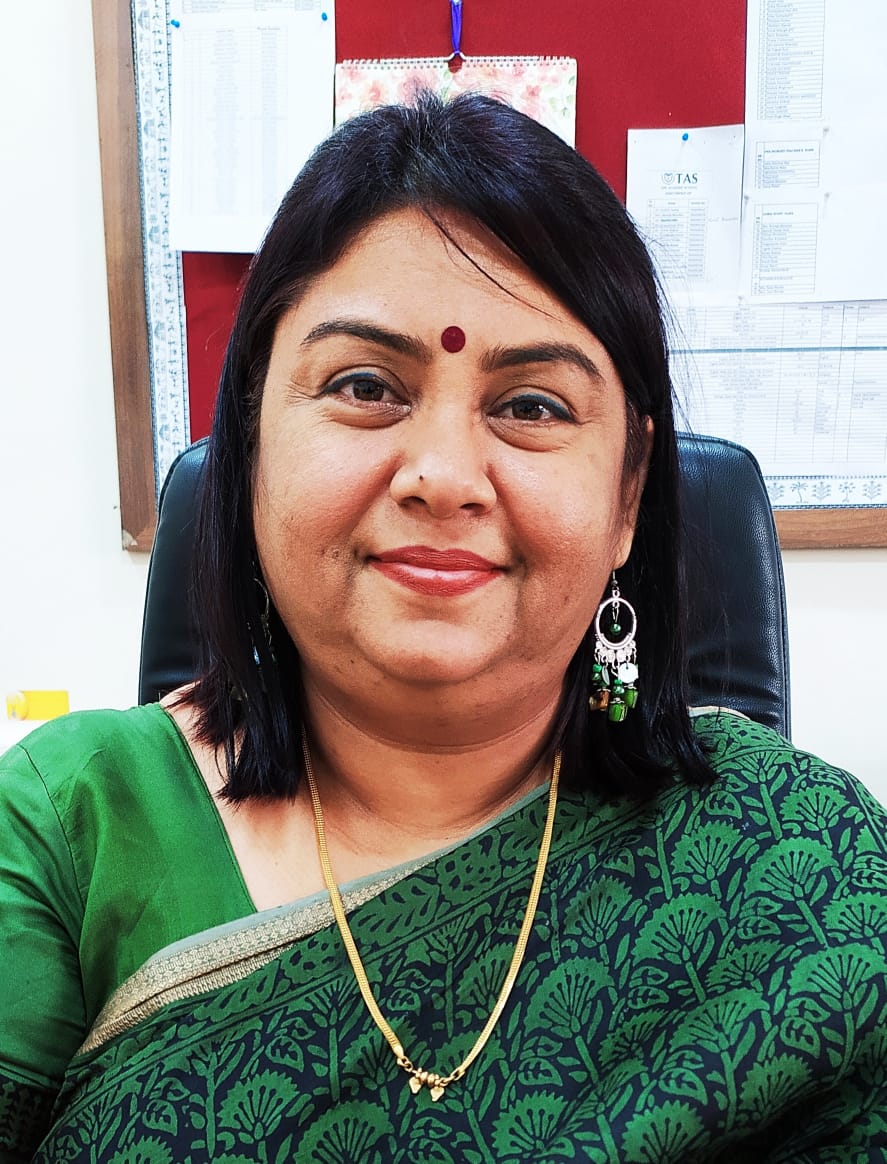 Mrs. Saroj Raman
Principal At TAS, Pune
A healthy and well-designed school and classroom can benefit and boost learning. - Sean Slade
School Facilities
TAS is a well-designed campus which offers all the modern facilities that are needed to provide the students a safe, secure and happy learning environment.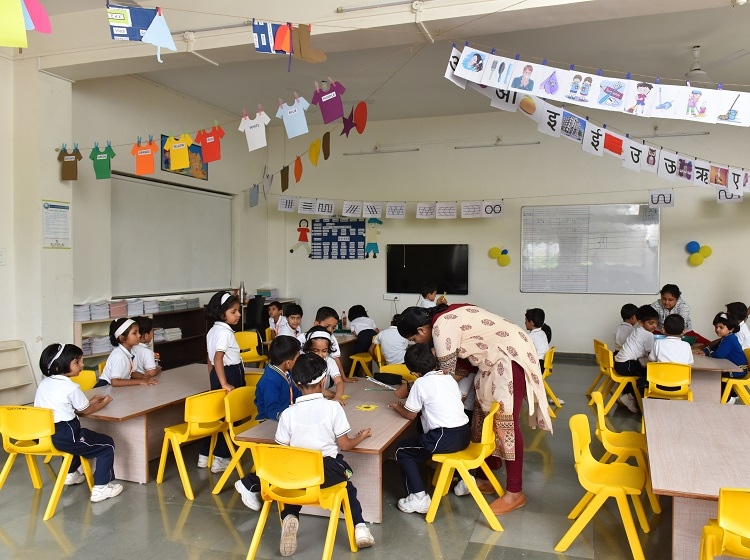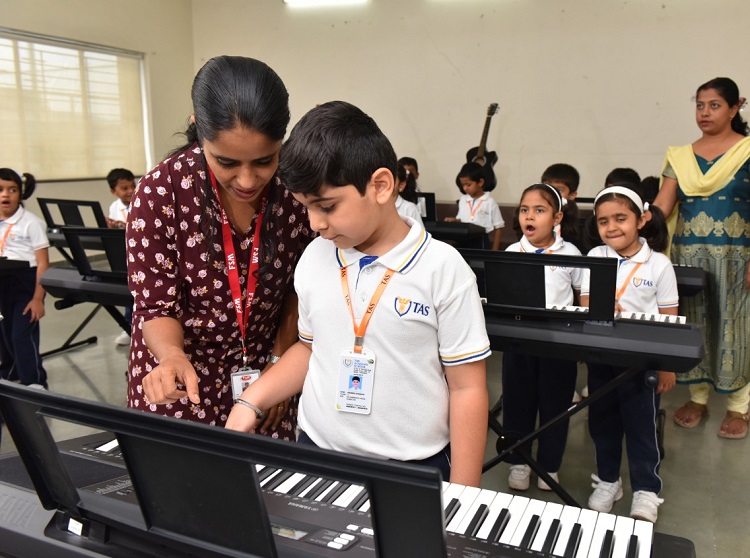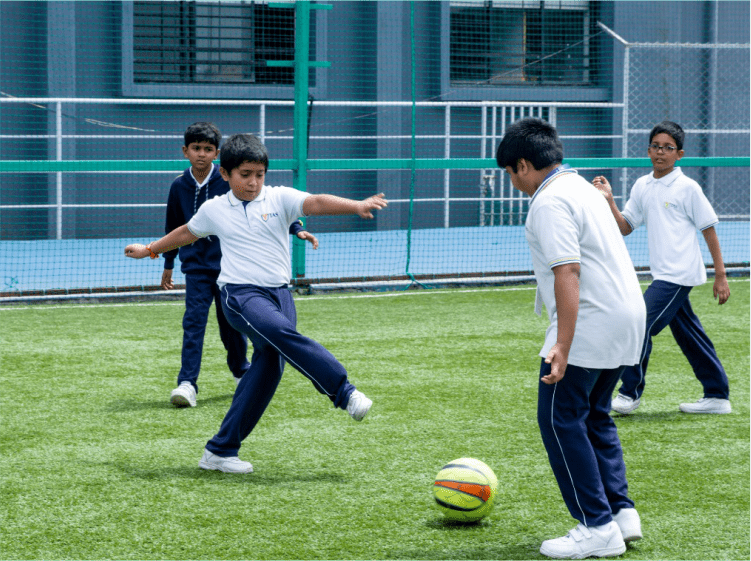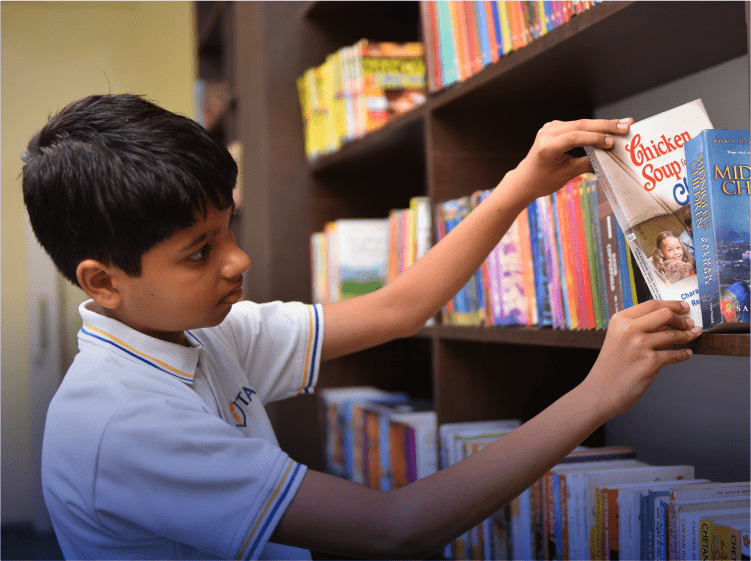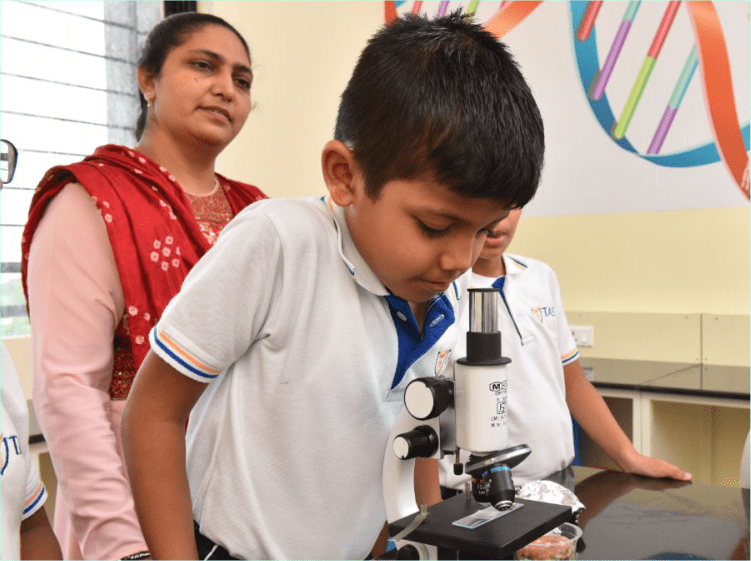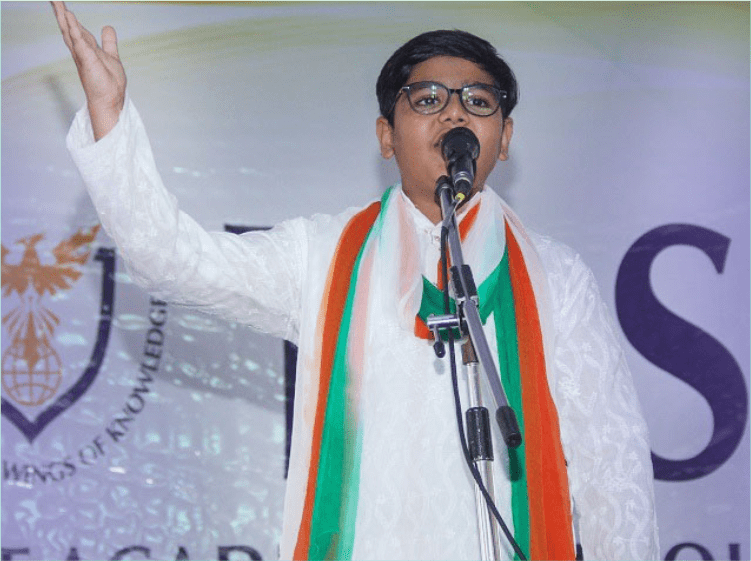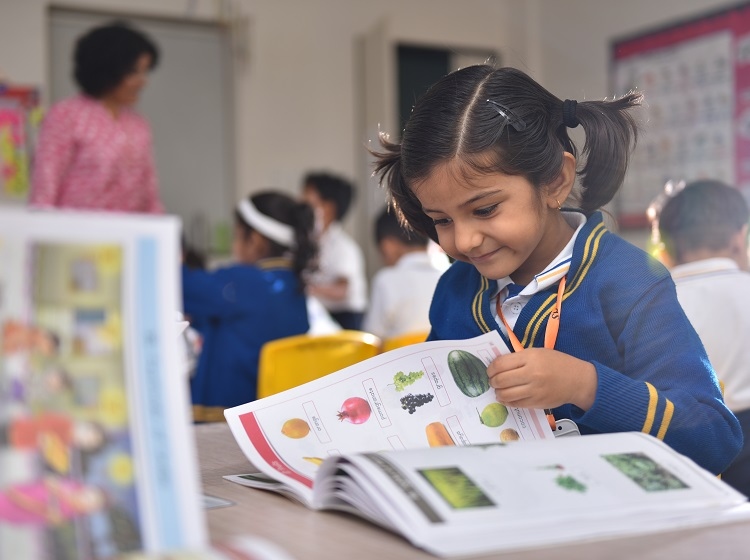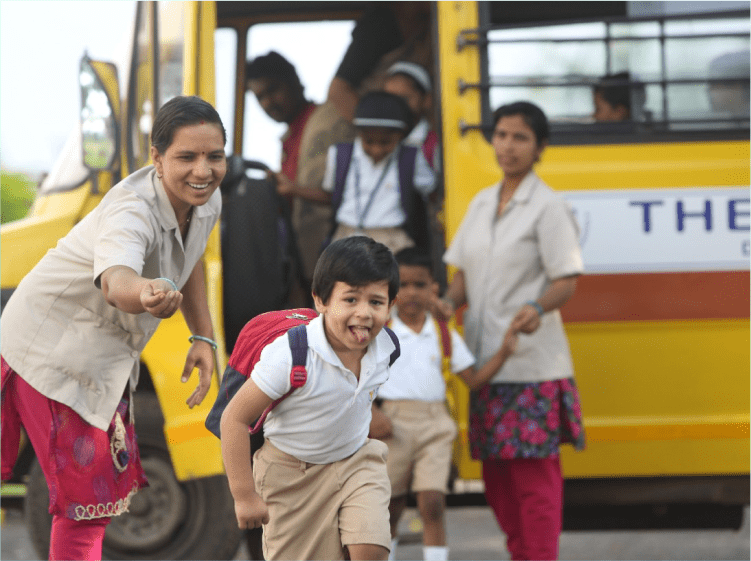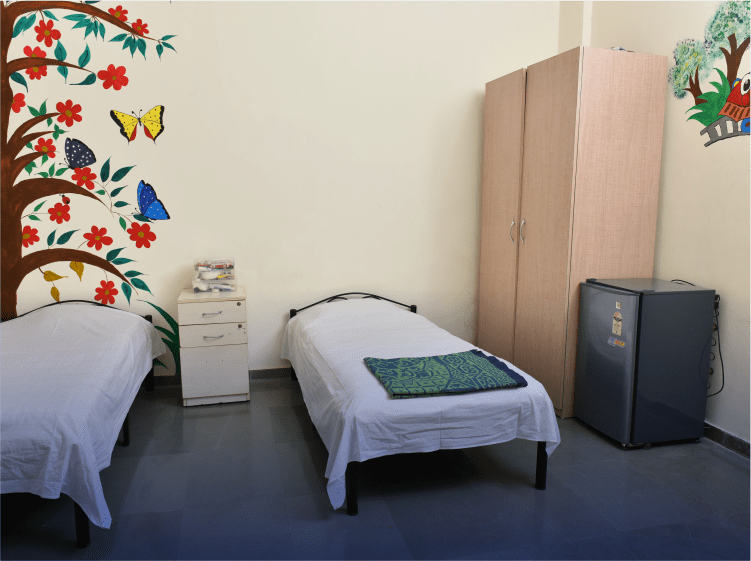 What parents say
Testimonials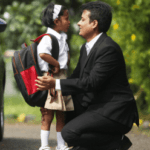 I finalized TAS for my daughter because of the child-friendly environment it has and the faith that I have in the leadership of Mrs. Nerurkar, the Principal. A healthy student teacher ratio at TAS ensures adequate attention to every student. I can see the change in Aarna and I am very happy with it. She has become very confident and social also.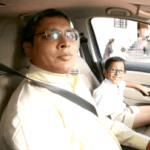 My son joined TAS last year. Here, he has gone much beyond academics. He loves sports, particularly hurdles and athletics. He particularly likes iPad classes and solving puzzles is his favourite activity. There's a very promising positivity that the school has. My son loves coming to school every day! I'm really happy with the change and growth I see in my son.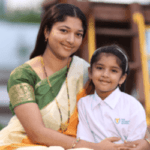 In spite of being shy and quiet, my daughter has started participating in plays and singing choirs. She just loves going to the school. I really like the culture TAS is building. I am very happy with the school for encouraging and guiding Taniritha. I think it is one of the best schools on this side of the city.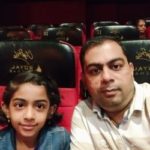 TAS is one of the best schools in Best ICSE School in PCMC with highly qualified teaching staff and dynamic Principal. Well disciplined and very well organized in every way along with good infrastructure and well-equipped facilities. The overall growth of my daughter is remarkable and I am very proud to have enrolled her in this institution.
My daughter joined TAS in the current academic year. As a parent, I am delighted with the progress she is showing in academics. She has developed enthusiasm in studies as well as extracurricular activities. Thanks to the TAS teachers.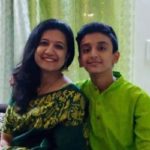 TAS has now become our partner in parenting and educating our children. The values that are important to us are reflected in our extended family i.e. the school. Being part of TAS, I am confident that both my children will excel not only in academics but also in co-curricular activities. I truly thank the management, principal, staff for their commitment and dedication extended towards the overall development of each and every student of TAS.
our articles
Latest News & Blog
A comprehensive summary of the day's most trending blog posts & news articles from the best Education websites on the web.